imperfectly perfect vases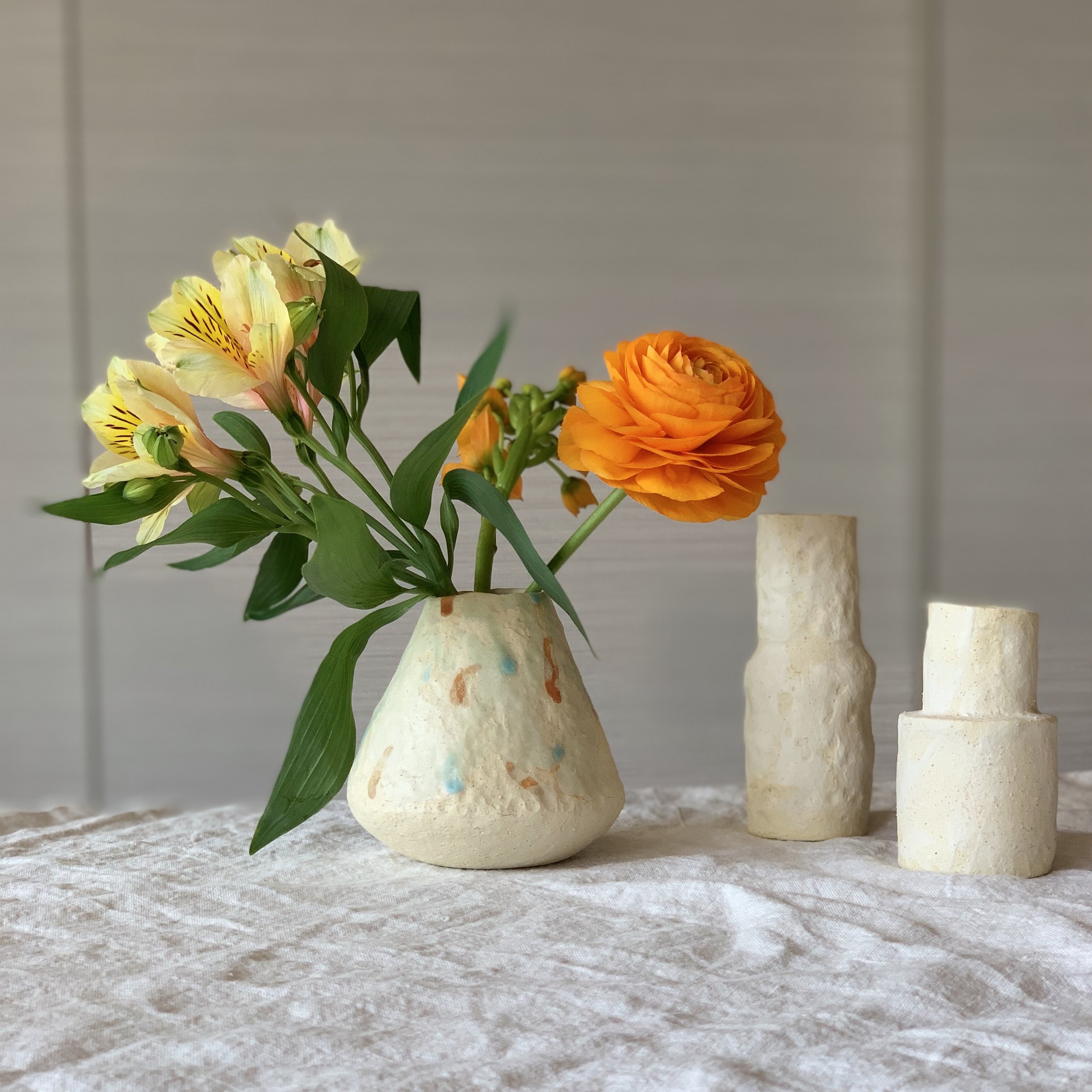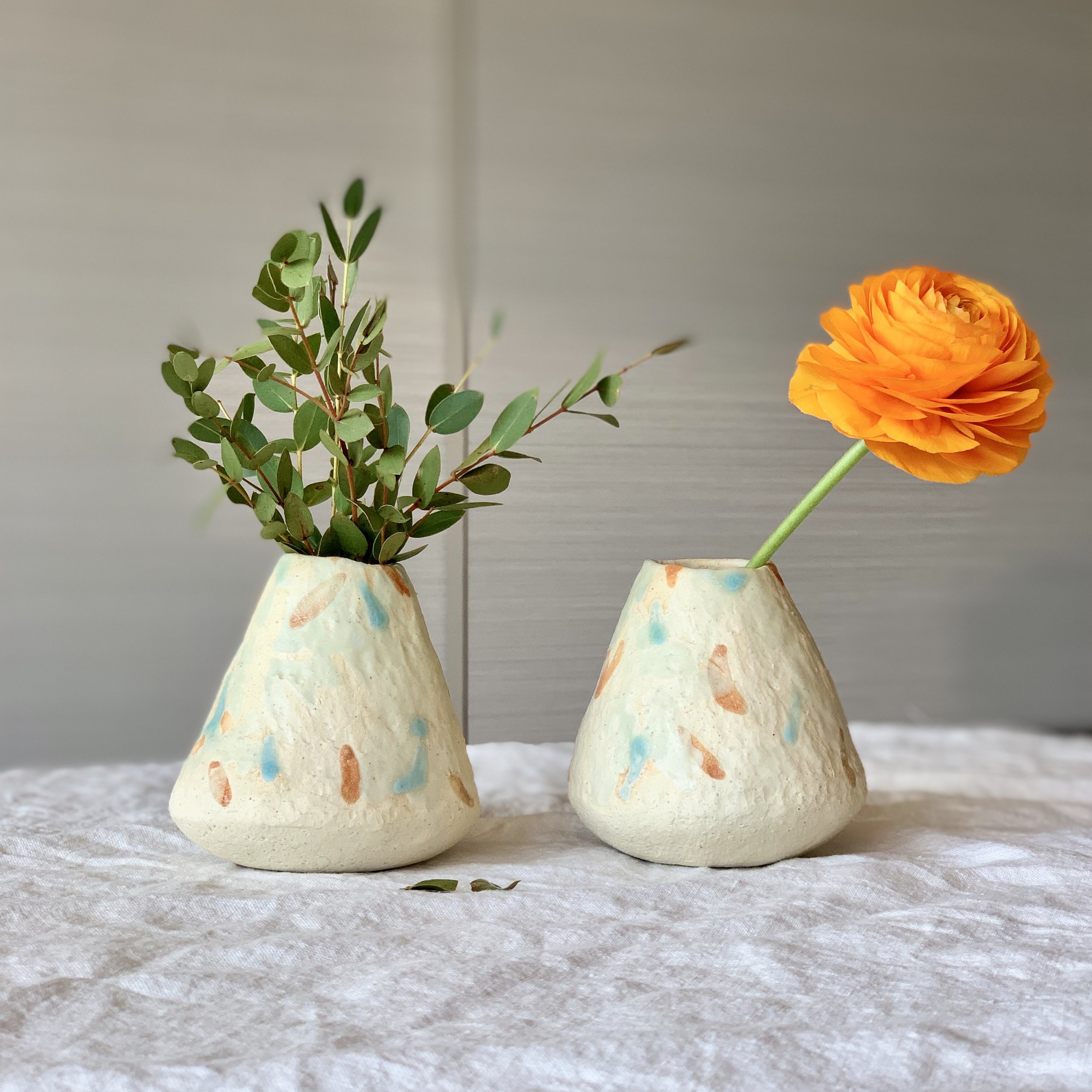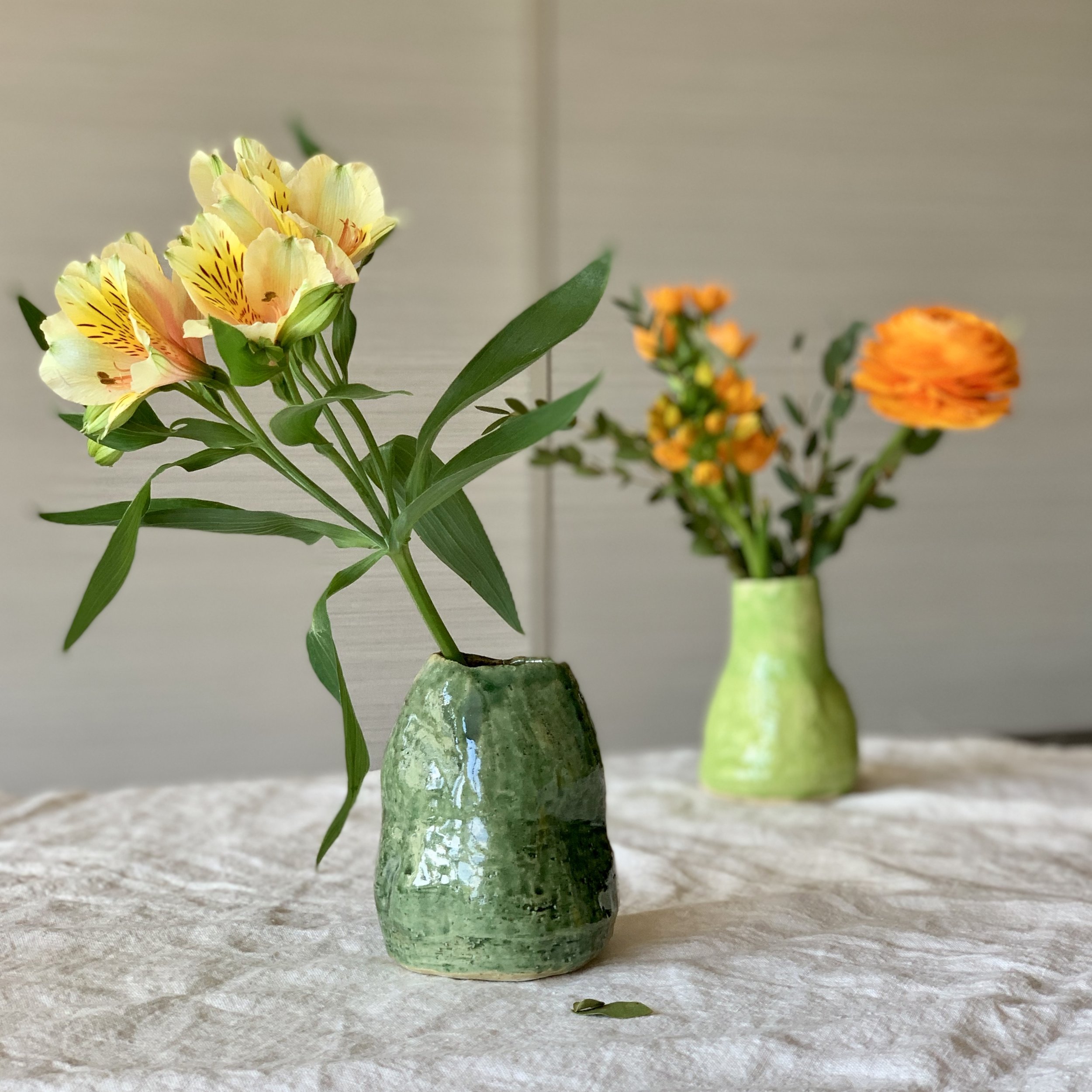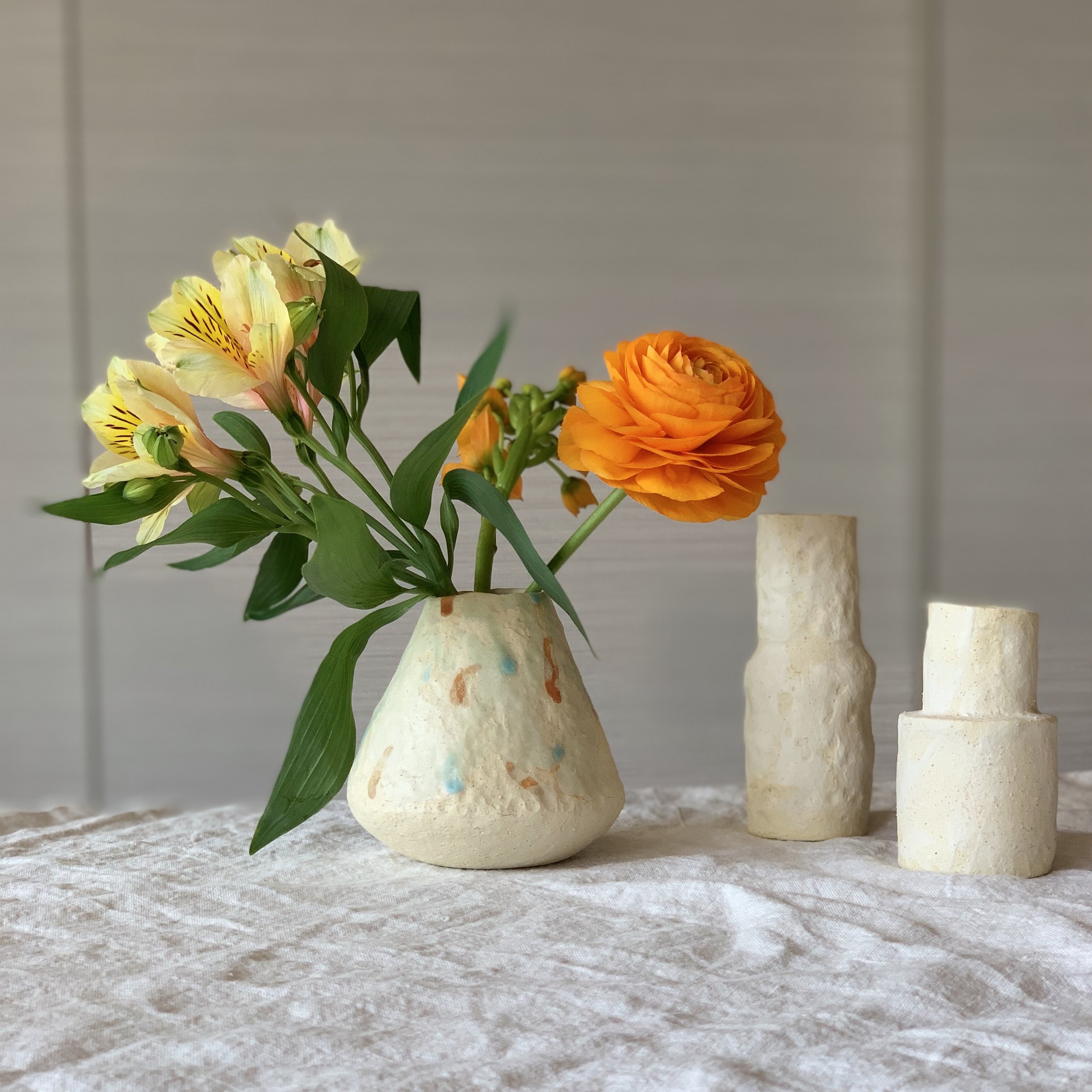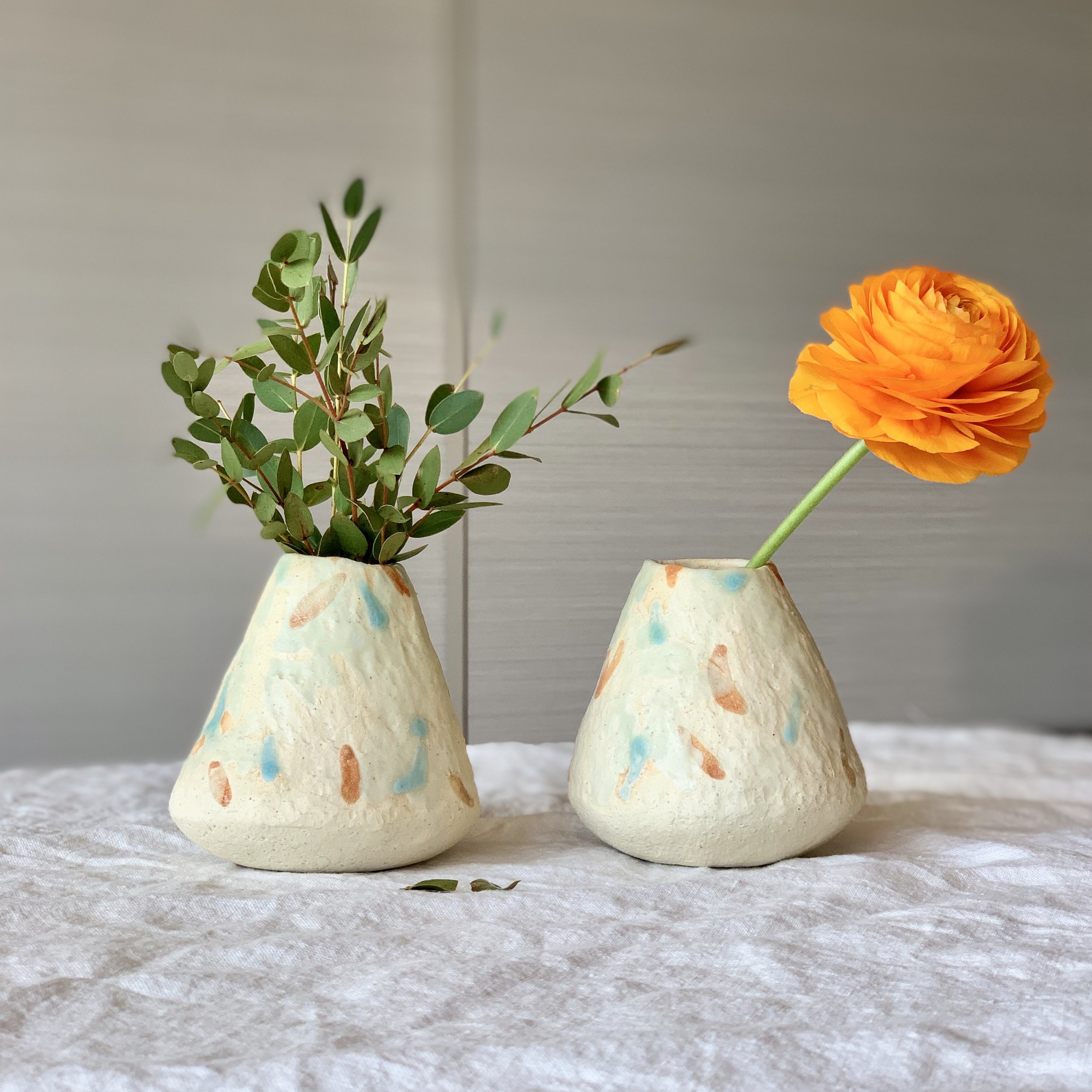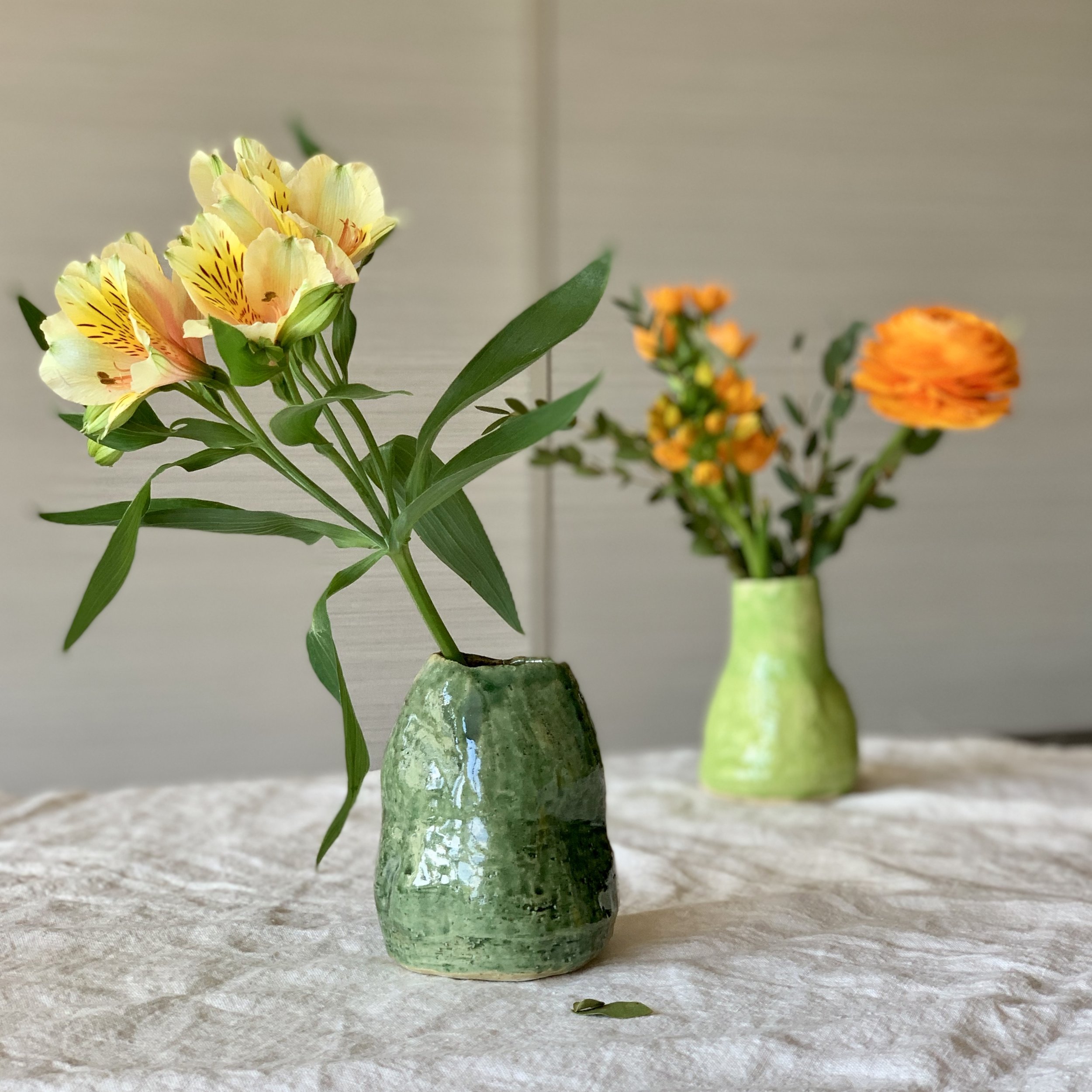 imperfectly perfect vases
These range of vases is handbuilt from rough white clay and covered with a glaze.
The inside is glazed which makes it waterproof.
The pieces are about 8-12cm high & 4- 9 cm at its widest.
Each of my pieces is unique, made by hand with lots of love & time. They are bearing the same colours and similarities, with differences in application of glaze and slight variations in size.