miniature ceramic home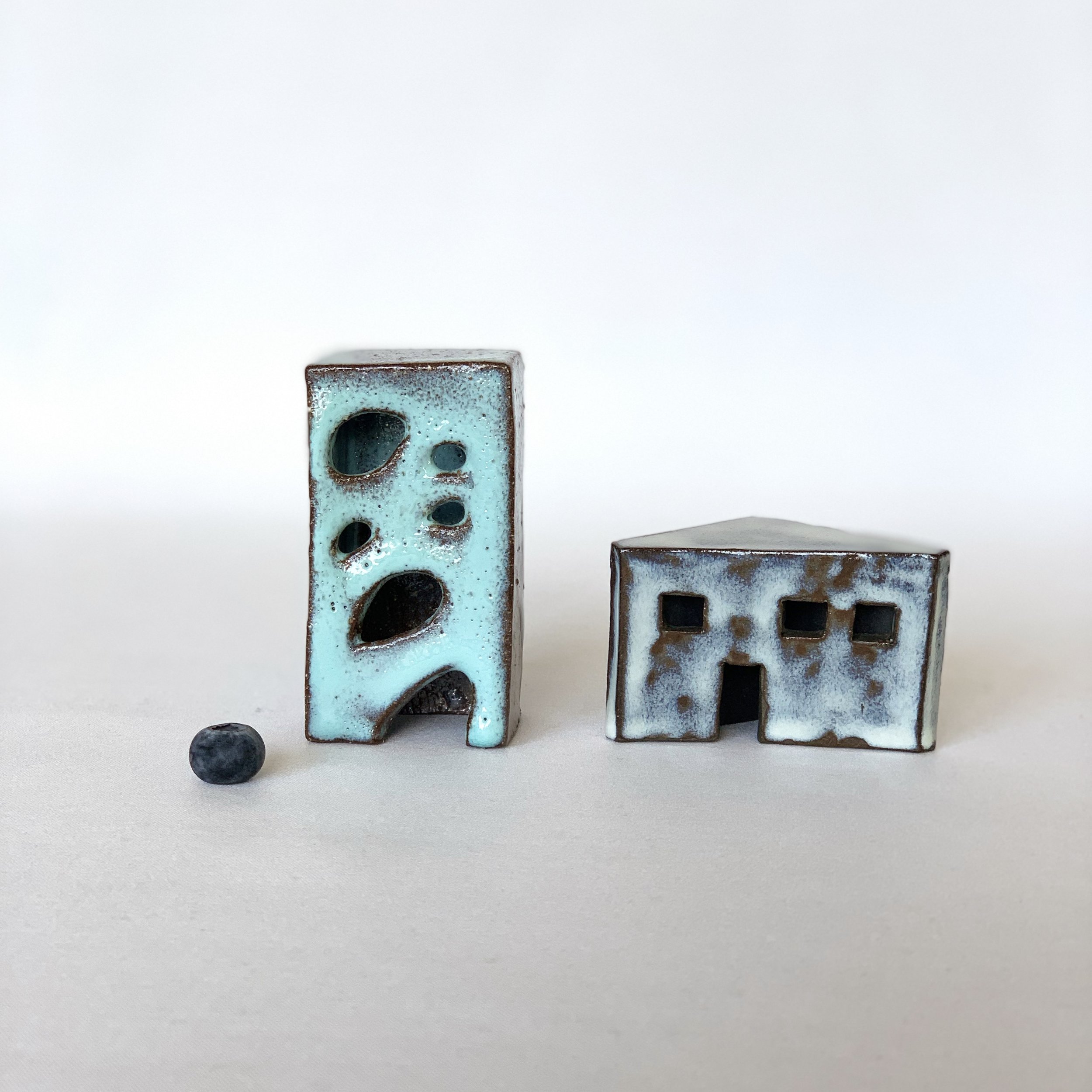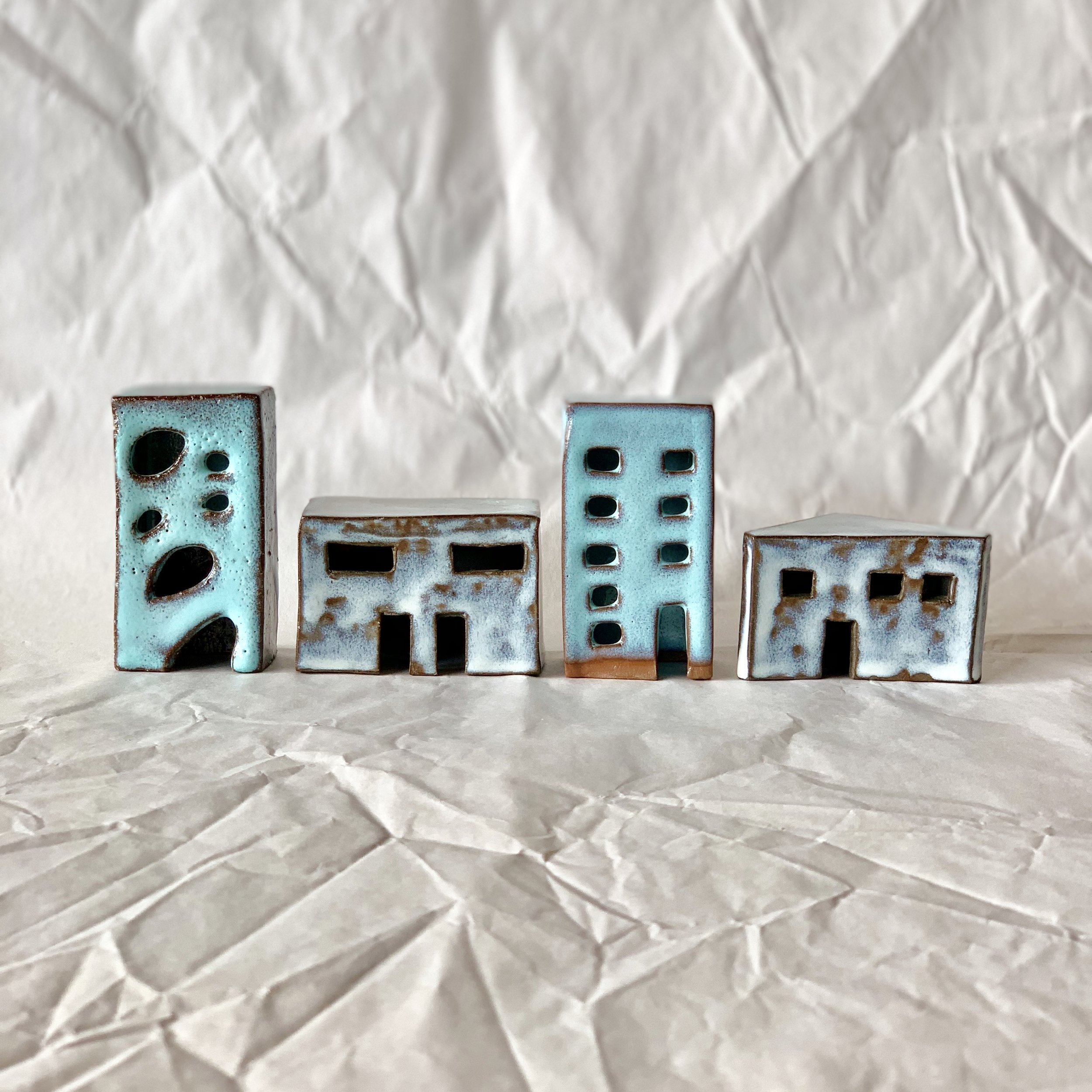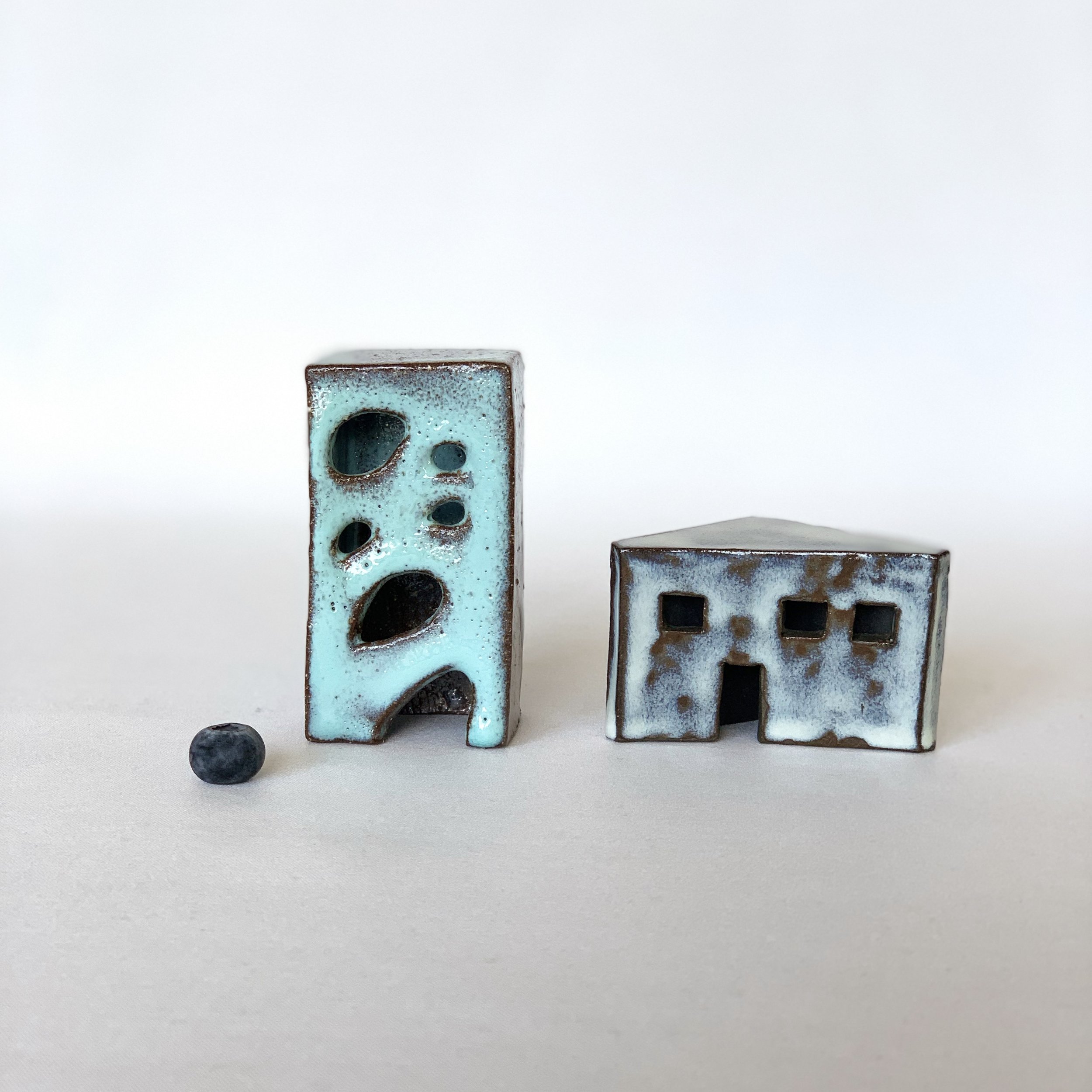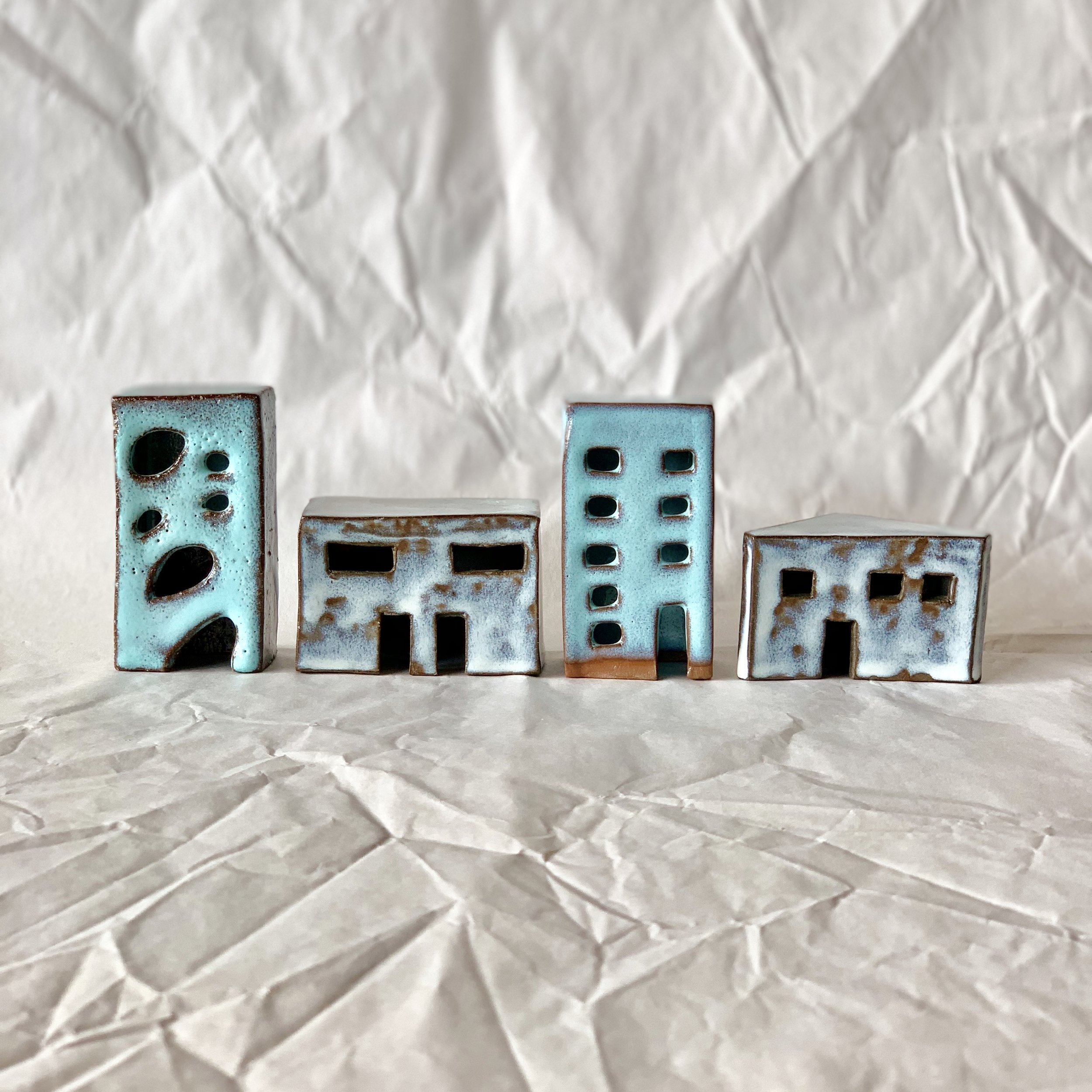 miniature ceramic home
These miniature houses (set of 2, 3 or 4) are hand built and all different & unique, made from black or terracotta smooth clay and glazed in different colores. The design is based on the Japanese architecture all around me here in Tokyo.
My houses can be used as decoration or as a nice artful gift for any occasion, birthday, house warming gift etc.
Please send me an email when the houses are sold out & give me around 3 weeks to finish made to order ones.
Size:
H approx 4.5-8cm, W approx 3-7cm, D approx 3-5cm