textured vessel 1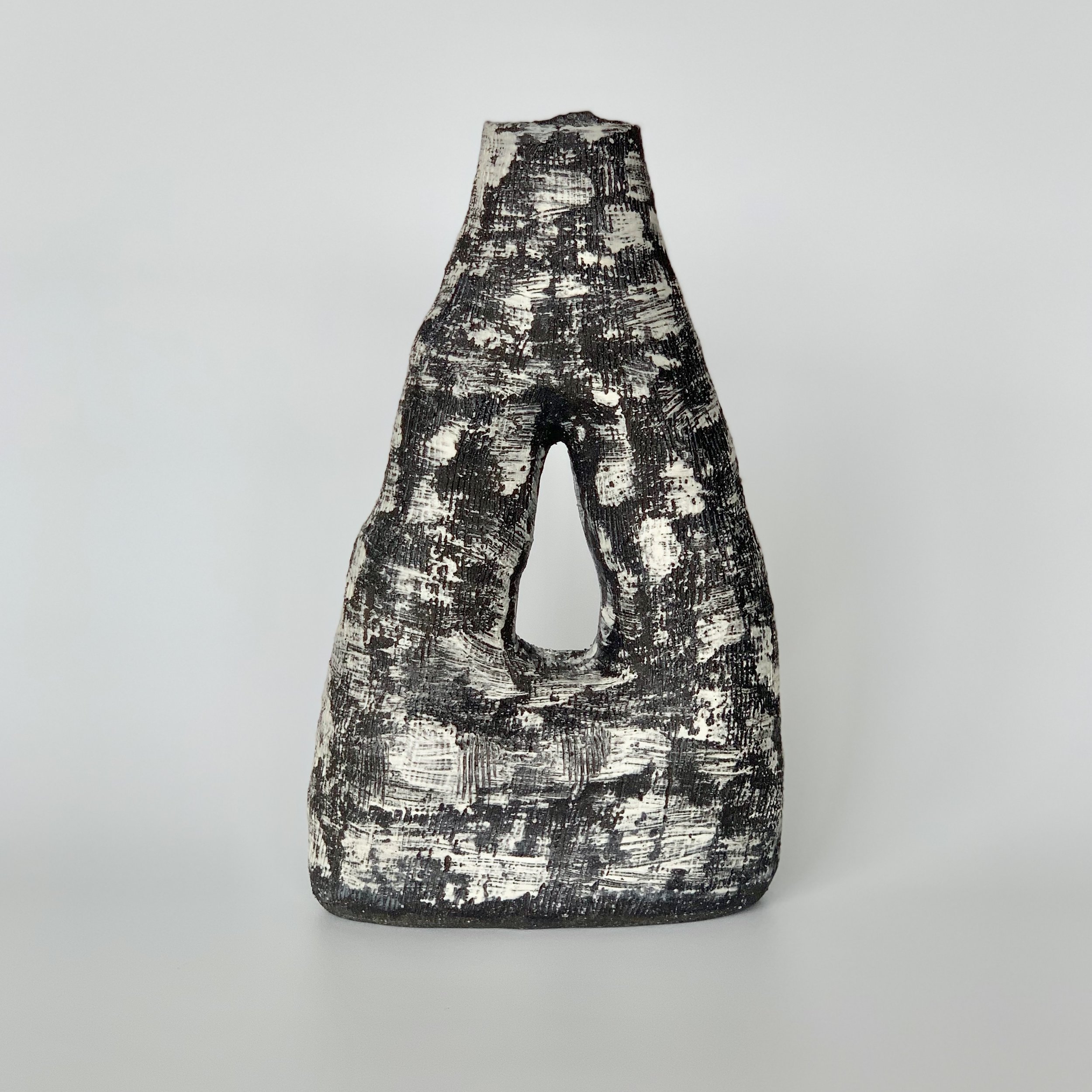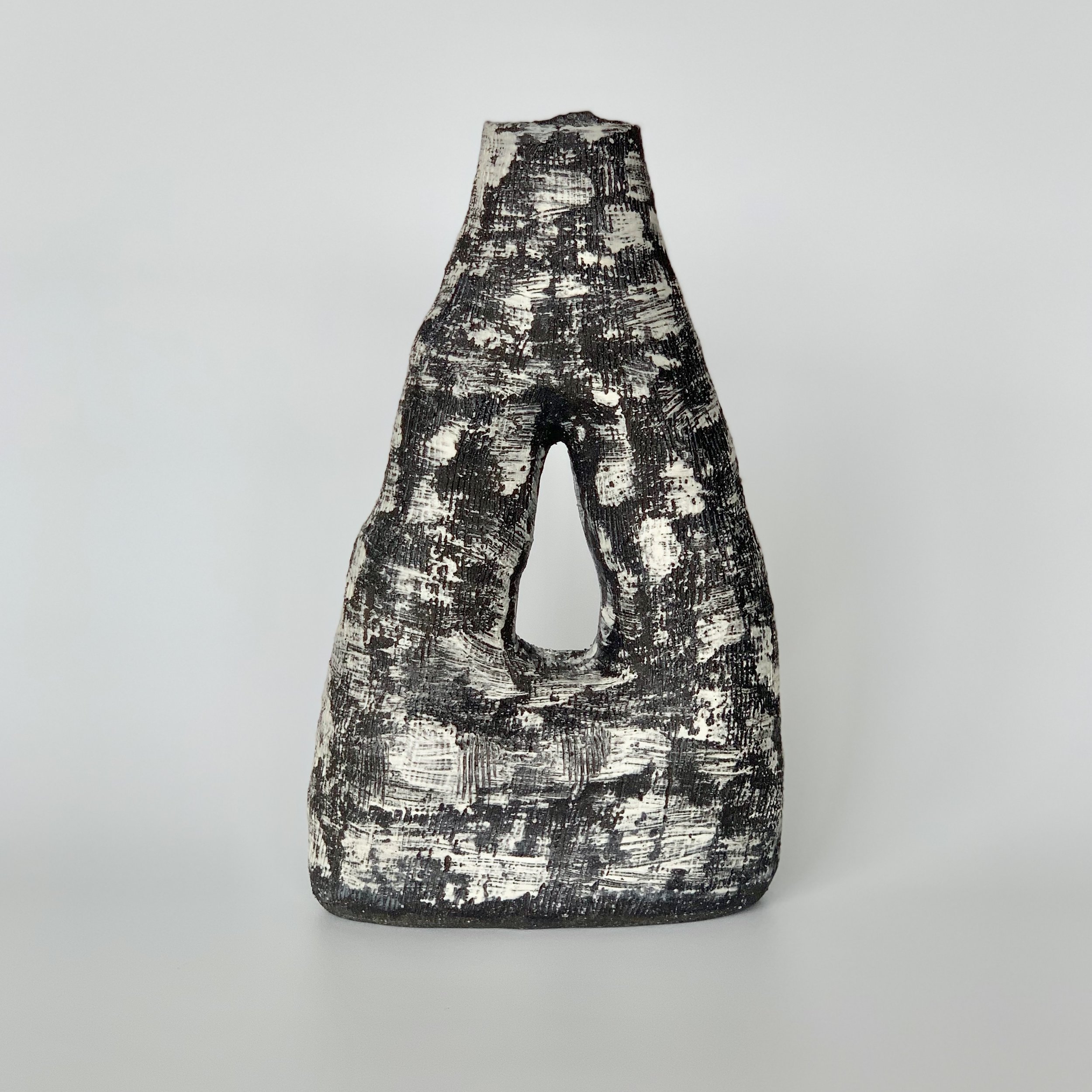 textured vessel 1
pinched and coiled from grainy black stoneware and touched with some white hints.
this object reflects memories of its creation process, each handling, each touch, each manipulation is still present in the end result.
dimensions: 265mm x 160mm x 90mm
I do my best to make accurate photo's but keep in mind that each of my pieces is unique, made by hand with lots of time & love. This means that there are variations from one piece to another.